Biomass pellet production line analysis -- 8 tons of palm silk pellet production line in Philippines
Philippines 8 tons per hour palm silk biomass wood pellet production line, the biomass pellet production line is located in Philippines.
The complete production line is designed, produced and installed by Rotexmaster, and officially started production and operation in 2019.2, with a production capacity of 8 tons per hour.
The client's raw materials are palm fruit string.
The pellet production line is composed of 4 YGKJ 560 biomass wood pellet machine,the output of each pellet machine is 2 tons per hour.
Palm oil production is an important industry in Southeast Asia. After the palm matures, the fruit is separated from the stem, leaving the empty fruit string (EFB) as a waste. Millions of tons of EFB are produced every year, and Research on the possibility of using this waste is also ongoing.

Most of the EFB treatment is to use ash as plant fertilizer after combustion, but combustion will bring great environmental pollution, so it is necessary to find other treatment methods. EFB contains vascular bundles in its parenchyma, which is very elastic and low density. Some studies have pointed out that EFB can be used for papermaking, and EFB, a non wood fiber raw material, plays a good role as the raw material of biomass pellet.
Common biomass pellet and corresponding raw materials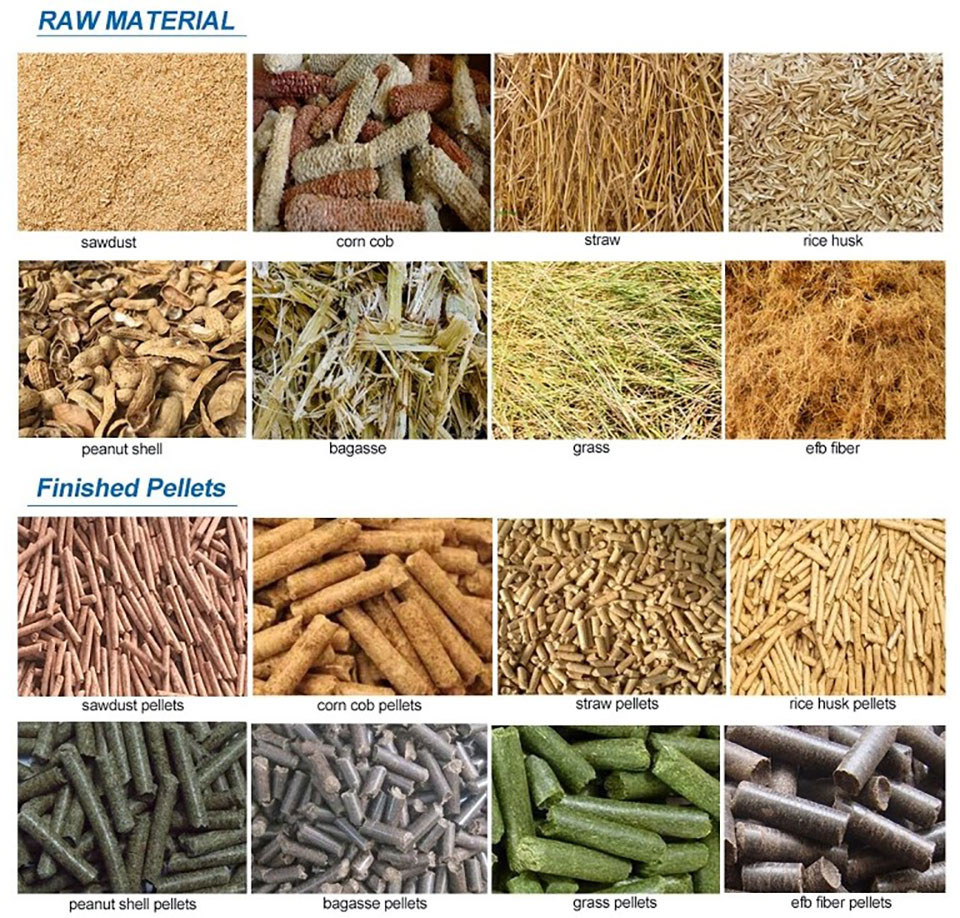 Biomass pellet production process