On the afternoon of April 22nd, the Chairman of the Uzbekistan Exporters Association, Malikov Yolkenjiang Erkenjanovich, Vice Chairman, Ismailov Husnidin Naslidinovich, Member of Parliament, Ziyayev Behluze Botleivich, Chairman of Shandong Langqi International Supply Chain Management Co., Ltd., Cui Zhaohua, General Manager Liu Li, and a delegation visited our company. Our Executive Vice President Christine, Foreign Trade Manager Cynthia, and General Manager Assistant Zhang Linying accompanied this visit.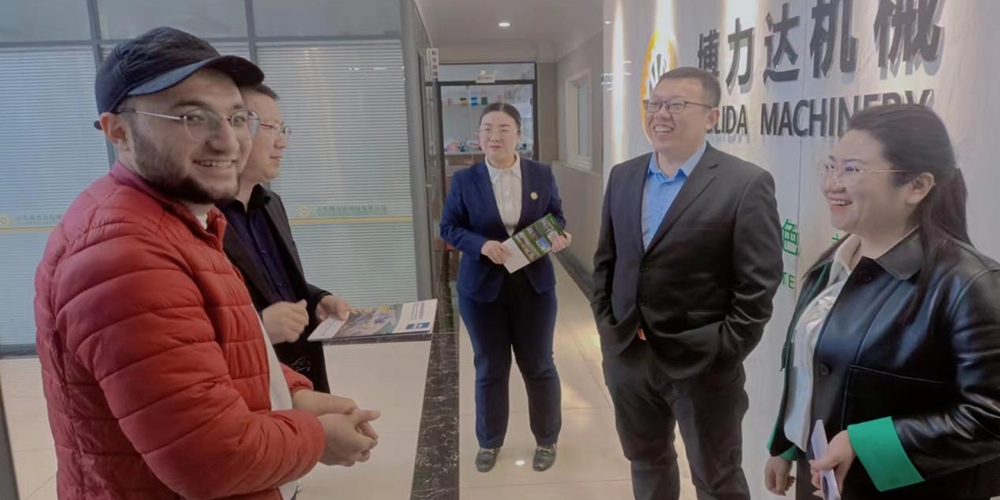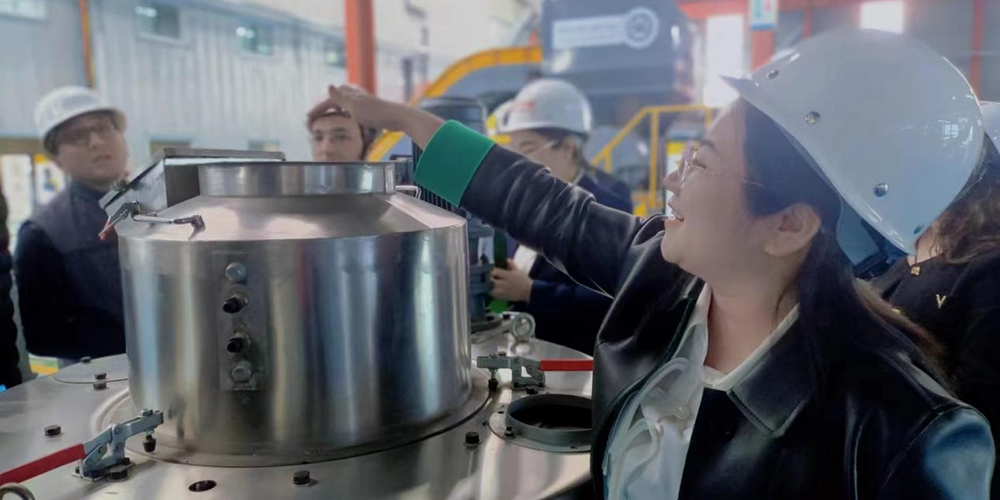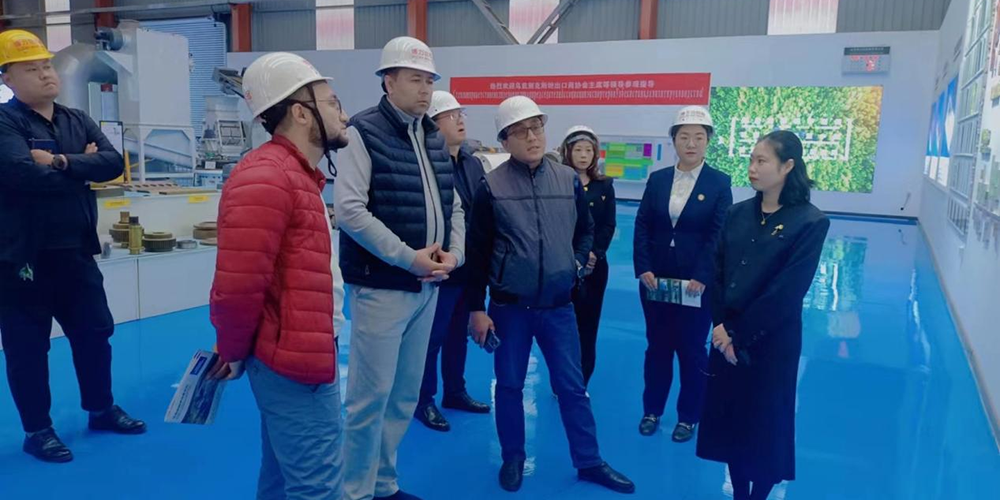 After the Uzbekistan Exporters Association arrived at the factory, Ms. Zhang led to visit and gave a detailed introduction to the company's basic situation, business scope, specific workshop layout, production process, and other information. During the visit, the Chairman of the Exporters Association expressed great interest and inquired about the range of equipment raw materials, finished product effects, machine models, and other issues. The Chairman of the Commerce Association filmed a video and uploaded it back to Uzbekistan, actively promoting the product information of Bolida Company, and committed to carrying out energy-saving cooperation in combination with the actual situation of Uzbekistan.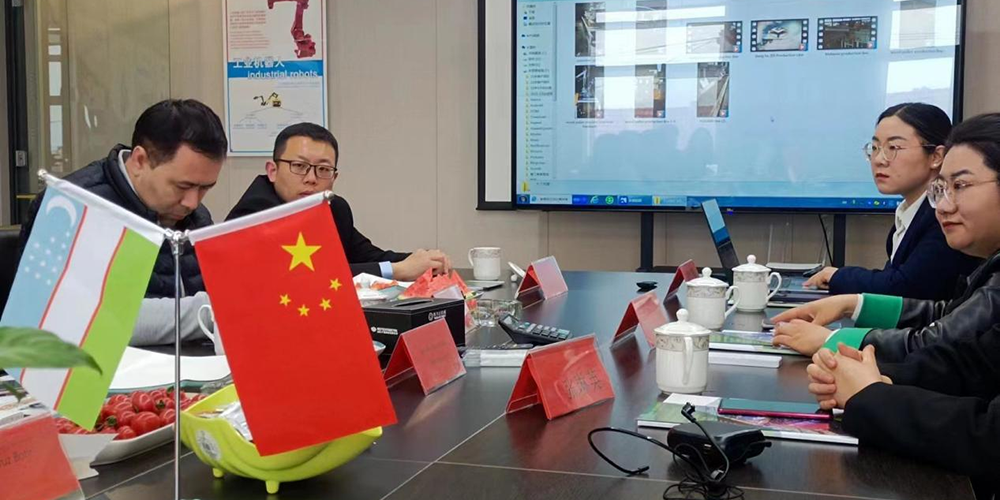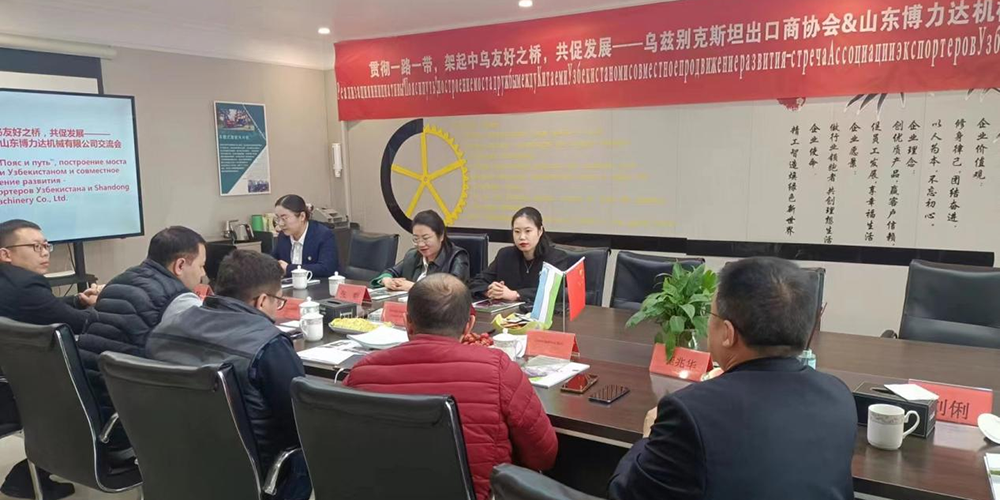 After the visit, Foreign Trade Manager Ming Baoju gave a comprehensive introduction to the company and the current operation of the company's main equipment through PPT presentations and video displays. The Chairman and Vice Chairman of the Exporters Association expressed great gratitude to Shandong Bolida Machinery Co., Ltd. for their friendly reception, allowing them to understand the current development achievements of biomass pellet machines in China, which greatly benefited them, At the same time, Uzbekistan has sufficient raw materials but has not been effectively utilized, and our equipment has pointed out a new development direction for environmental solid waste in Uzbekistan.
On the occasion of farewell, Shandong Bolida Machinery Co., Ltd. presented the black pottery pen holder of Longshan culture with long cultural history and Chinese characteristics to the international friends of Uzbekistan Exporters Association, in order to promote Chinese culture and let the world know more about China.
Today's China is not only a "world factory", but also a "world market". Shandong Bolida Machinery Co., Ltd. has always been in line with the trend of the times, with a "outward looking" mindset and an "imported" enterprise. Shandong Bolida will steadfastly adhere to independent research and development, making the equipment produced by Shandong Bolida become China's equipment, the world's equipment, and everyone's equipment!