In May 2023, Bolida Group was lucky to receive a special interview from the exclusive reading of Flying Home, a member of Shandong Airlines, to report in depth. The article is as follows, shared with every customer, friend and family who supported Bolida and paid attention to it along the way:
Resonance with Nature, Let Beautiful Journey - Bolida Group
Shandong Bolida Machinery Co., Ltd
Shandong Rotexmaster Machinery Co., Ltd
Preface
Exploration is a powerful manifestation of human civilization;
Innovation is an effective driving force for the progress of the times;
Fine quality requirements determine the depth of development;
The cornerstone of integrity and accumulation of a high level of success;
Bolida Group - excellent in quality, solid in the road, and smooth in the road.
Bolida Group is located in the only national industrial park in Zhangqiu, Jinan, Shandong. It has been deeply involved in the industry for more than 20 years. With lofty aspirations, strong backbone, and a determined spirit, Bolida Group has worked hard to form a full line industrial chain centered on biomass energy, contributing to the achievement of "carbon peak and carbon neutrality". The group company covers three major factory areas for collaborative production, with a research and development team of over 400 employees and nearly a hundred people. It has collaborated with multiple universities and research institutions in industry, academia, and research projects, and has been awarded honorary titles such as "High tech Industry", "Provincial Specialized, Refined, and New Enterprise", "Municipal Specialized, Refined, and New Enterprise", and "Municipal Gazelle Enterprise". Its quality is better than China's, and its actions are better than words. Bolida Group implements the engine of technological innovation to drive industrial development, Establish a green energy manufacturing system.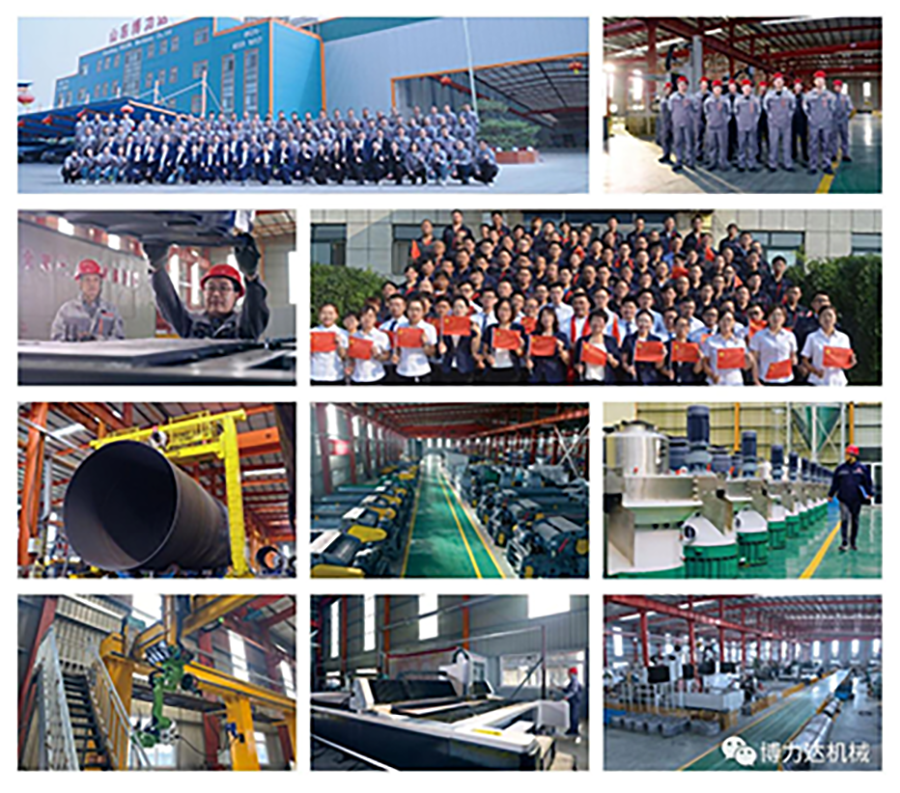 When the horn of reform is sounded on the land of China, and historical opportunities quietly approach us, Shandong Bolida&Rotexmaster Machinery Co., Ltd., as an industry leader, has inserted new wings and injected infinite power into the takeoff of environmentally friendly new energy, driving the biomass energy industry to create one miracle after another.
Why do you want to take a road that you have never passed before? Why can we take the path without experience to follow? Why dare you take the path of unknown future geometry? Because there are always those who dare to think, fight, and venture forward with an unwavering attitude of struggle, step by step, fearless and unafraid, turning courage into a sharp cutting edge, and paving the way for the unknown to become known. It is a new journey of human civilization and progress to observe the trend and become wise. The global green and low-carbon development trend and Low-carbon economy are the new journey of human civilization and progress.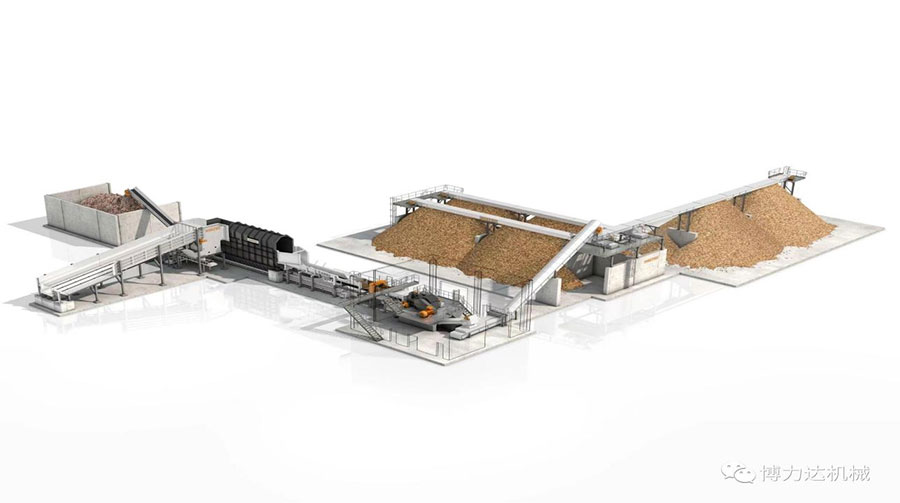 More than 20 years ago, Bolida embarked on the exploration path of environmentally friendly machinery, accumulating silicon steps, traveling thousands of miles, passing through time, and having a solid original intention. This is a land that has not yet been explored, this is a road that has not yet been explored, this is a difficult and glorious moment to fill the domestic gap from scratch. Bolida people have always adhered to the mission of "precision and intelligence to create a green world", and have never stopped working. Bolida has gone from a small-scale factory to its three major production bases, from component production to covering solid waste reduction, biomass energy The overall solution for environmental protection industries such as forage processing has become a manufacturing service oriented enterprise group that integrates environmental project process design, equipment research and development manufacturing, and turnkey engineering undertaking.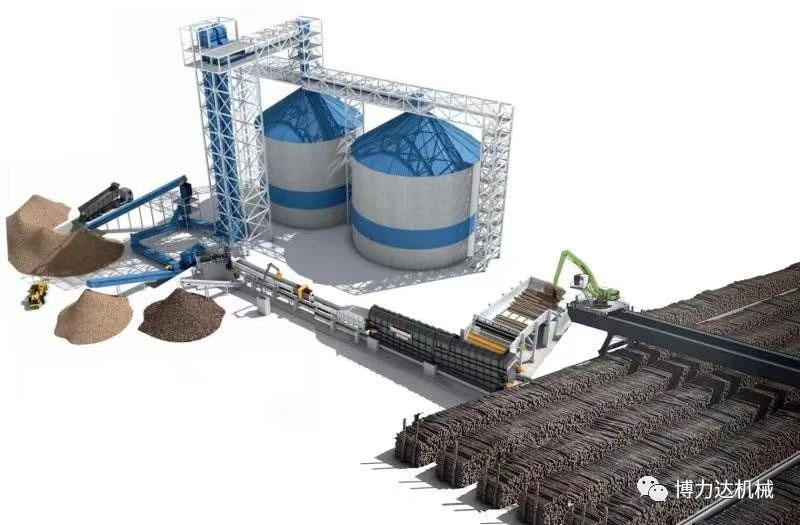 On the journey of the great road and the bright path of the country, Bolida Group deeply cultivates the domestic market and conducts high-quality and in-depth strategic cooperation with hundreds of well-known enterprises such as COFCO, Modern Animal Husbandry, and New Hope. Its service network covers more than 30 provinces, autonomous regions, and municipalities directly under the central government across the country; Striving for stability and achieving success, and striving for excellence, Bolida has a broader vision of the world, expanding its territory with ever-changing speed, exporting its products to more than 100 countries around the world, including Europe and the Americas, and gaining high recognition from its partners. It endorses Made in China and allows Made in China to write history and create miracles.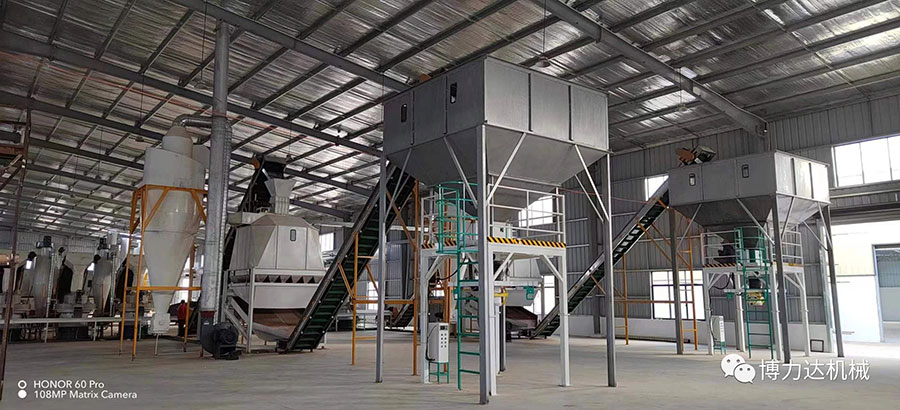 Innovation - Leading Manufacturing in Large Countries
Each upward growth force comes from the downward rooted insistence. As a gazelle enterprise, a specialized and new enterprise in Shandong Province, and a high-tech enterprise, Bolida Group regards "scientific and technological innovation" as the first driving force for development, serves with scientific and technological empowerment, and drives development with innovation. Each scientific research innovation is a tribute and respect for life, but also a responsibility and responsibility for all mankind.
Bolida Group has a core engineering research and development team of nearly a hundred people, focusing on product development and updating iterations. Without hesitation, Bolida Group has gained insight into technology, obtained over 70 invention patents, and forged the core advantage of innovation. With the huge advantage of "no one has me", Bolida Group has become the first drafter of pellet machine shaped fuel standards and a participant in the formulation of solid waste fuel standards.
With one thing, one art, and one skill, Bolida Group is committed to creating experimental zones for waste resource treatment processes, user on-site experimental zones, and the first set of experimental projects for foreign users. It extends the power of innovation along the product axis to both ends, in line with international industry standards. Behind each advanced experimental area and each item of advanced technology, there are engraved the meticulous and pursuit of excellence figures of Bolida people, demonstrating the great power of Bolida people's craftsmanship spirit.
Export of Pellet fuel from Dadi Environmental Protection in East China to grassland animal husbandry in northern Xinjiang; From the recycling and utilization of palm shells in Southeast Asia to the matching of European cogeneration plants and waste treatment equipment, Bolida Group uses innovative efforts to help achieve carbon peaking and carbon neutrality, allowing the world to cycle more and waste less. With a lifestyle that makes the most of everything, Bolida Group watches global green development and practices the low-carbon spirit of green mountains and waters in all aspects of ideology, attitude, and action.
Explosive Power - Leading the forefront of technology
Technology has brought more imagination to humanity and injected powerful explosive power into Bolida.
Based on the new development stage of science and technology, Bolida Group implements the new development concept of science and technology, constructs the Dual circulation of science and technology, embraces digital science and technology, intelligently upgrades production and services, inserts the wings of science and technology into the real economy, and makes big country manufacturing move towards big country intelligent manufacturing. The global manufacturing industry is entering a new era of transformation, where technology empowers industry innovation, drives industrial economic development, allows the industry to coexist with opportunities, and enables the industry to see the future with the help of technology, outlining the future form of biomass energy development.
Bolida Group reshapes the production process with technology. Under the support of eight service systems, the SCADA operates intelligently, materials and workpieces, AGV vehicle transfer, intelligent storage, real-time control of various production data, and realizes batch and standardized production. Relying on the Internet of Things technology, we aim to build a fully automated control system tailored for users, allowing them to remotely monitor the operation of their devices and enjoy technological convenience. At the same time, it provides real data support for the optimization and iteration of the group's products.
When the inherent mode is broken, the lever of development is infinitely extended, and a new order is gradually constructed to ensure a deeper interpretation of the enterprise's connotation. Bolida Group has opened the door to wisdom with technological innovation and entered the realm of the future, interpreting the endless charm of the environmentally friendly energy industry with leading technology.
The road is at your feet, and your heart is in the distance. Bolida people are brave in building dreams, pursuing dreams, and diligently fulfilling their dreams. They actively seize the commanding heights of technological competition and future development, firmly holding the right to technological development and future initiative in their own hands.
Accountability - Improving Service Value
Bolida is well aware that as an industry leader, we need to create more value for users, reflect the "width" of the leader's responsibility with a large pattern, improve the "height" of the leader's responsibility with a large realm, and cultivate the "depth" of the leader's responsibility with a great sentiment.
Strengthen production guarantee and independently develop the first fully automatic flexible particle machine assembly production line in China; Collaborate with Shandong Energy Research Institute to jointly develop a large-scale gantry welding production line. At the same time, multiple advanced production lines collaborate efficiently to create a first-class batch production capacity for environmental protection equipment in China.
Strengthen the spirit of craftsmanship and internalize it into the attitude of Bolida people towards each product. Guided by design process standards and pursuing the value of quality as life, we aim to inject craftsmanship into the intelligent manufacturing of a large country.
Bolida Group takes sincerity as the center, technology and service as the guide, constantly drawing larger circles. The smallest gap between Bolida Group and sincerity is the intersection with perfection. The complete industrial pattern has laid the foundation for Bolida Group's stable and diverse development path. The innovative corporate spirit continuously leads the group towards emerging and upgrading, allowing the group company to move from height to depth, and reshaping its own responsibility for the industry.
Bolida Group takes a historical perspective to understand the service system of the enterprise, recognizes the service system with the new standards of the times, strengthens the service system with the new expectations of customers, continuously transforms, upgrades, replaces processing equipment, and builds an industry community with users, promoting win-win cooperation.
The future has come, everything is changing, only the original intention remains unchanged. Bolida Group will continue to move forward and contribute its efforts to a bluer sky, greener forests, and a better life. This is a question about the way forward, as well as a guide to the way forward, depositing the glory of history in one's heart, and casting the yearning gaze towards the future.
Youth is full of vitality, bravery surpasses cowardice, progress surpasses ease, and the word 'struggle' is written in the bones of every knowledgeable person. Looking up and arriving, Bolida people have lofty aspirations, and their upward steps never stop.